I'm still thrashing on the New Product display with the TechAFX guys & we leave tomorrow am!
I worked with them to develop a way to replace the old rubber hoses on vintage hot rods that use Carbs & Mechanical Fuel Pumps. In fact, they have included me on the Patent Apps!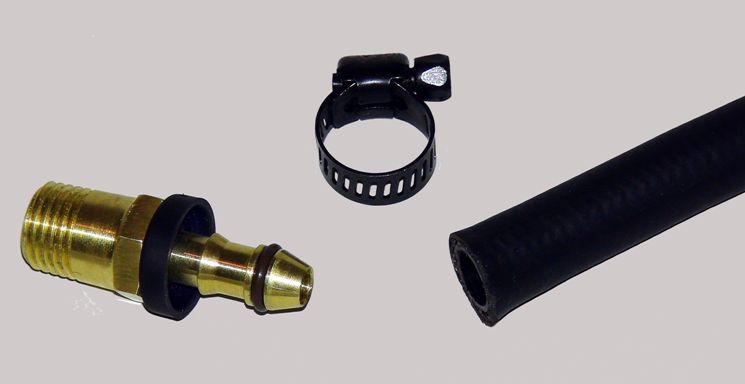 TechAFX's new brass
TX Fittings
(Pat Pend) & their black screw clamps with
FLATwrap Hose
(Teflon core) makes it look like you've running "old school" rubber hoses on your vintage rod.
The coolest part of this new FLATwrap Hose & TX Fittings, is that they go together just like the old stuff did! Cut the FLATwrap Hose, stick it on a TX Fitting, secure it with a black TX Band Clamp & GO!
Stop by & say HI at this year's SEMA Show next week!